Quote
But there is such a thing as coherent linear superposition. QM does not say that the field can only be circularly polarized.
Yes, QM can "make" vertically polarized light by "adding" clockwise and a counterclockwise "photons" together. However, Bohr's principle comes into play. QM says that the photoejection is a
particle
interaction with max energy
hν-Ф
,
not
2hν-Ф
, implying interaction with
one
photon. One photon does not vertical polarized light make.
QM theory needs to hypothesize the "particle" nature of light to get the
hν
energy limit. This New Theory does not. This clearly is an advantage, as we then can restore the reality-based transverse
E
field ejections, just like the obvious microwave example above. One final comment. Did you ever think that a "particle" collision (hypothesized as an absorption) would have the tendency to "knock" the ejected electrons forward instead of sideways? Did you wonder how the metal plate was also "knocked" sideways? If the electron was "bound" to the metal plate, and the the electron was "knocked" sideways, wouldn't it pull the plate along with it (instead of having it go off in the opposite direction?)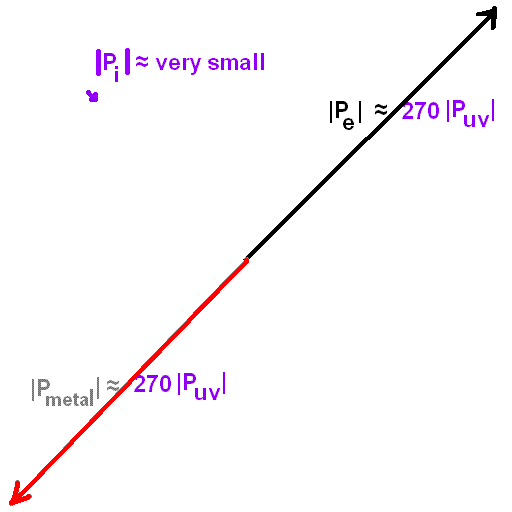 The above diagram is according to QM. This New Theory has
non-acceleration resonance
instead of "photons". None of the above paradoxes apply. That is, when the pulsation frequency of the ejected photoelectron just matches the peaks of the incident wave, the electron simply moves up and down in the comoving inertial frame, going nowhere. The acceleration is over. That leaves us free to consider the incoming light as a
wave
, as it clearly should be. The plate does not have to recoil, as this New Theory describes the photoejection simply as a transverse electrical force on the electron, and
not
as a collision.
Andrew A. Gray